Consider the global environment we live in today. Customers are better informed than ever before. Employee expectations and career choices reach far beyond just their wage. Social consciousness is not only mainstream but due to the impact of social media, it is demanded and continually peer-judged. Skilled workers are in high demand, with companies across nearly every sector struggling to fill roles, driving up wage costs.
Ultimately, growing a company in 2022 relies upon more than just a healthy profit margin. In fact, a recent Linkedin study showed that 63% of workers put Work-life balance at the top of their priorities when looking for a new role. In the UK, 45% consider company culture a top priority. So for SME brands looking to break through the competition and the noise is Cultural Branding the silver bullet branding strategy for success?
What is Cultural Branding?
In the most basic terms, cultural branding is the process of creating a brand that reflects your internal culture and ideals. Externally, this means representing yourself and your company in a way that aligns with your values, beliefs and goals. Authentically.
The authentic part of this is probably the most important aspect of cultural branding. It means acting the way you want others to see you inside the organisation and outside of it. The good thing is that you don't have to be huge to achieve it. You can be an SME, a non-profit or a consultant and still have cultural strategy at the core of everything you do.
The authentic part of this is probably the most important aspect of cultural branding.
It means acting the way you want others to see you inside the organisation and outside of it. The good thing is that you don't have to be huge to achieve it.
You can be an SME, a non-profit or a consultant and still have a cultural strategy at the core of everything you do.
What are the benefits of having culture at the heart of your organisation?
Aside from gaining a focus away from being focused solely on the monetary. Putting a cultural strategy at the heart of your brand marketing strategy opens up new opportunities across different generations.
Forbes reported that :
"A recent Harvard business review showed that in general, Boomers (Born between 1946 and 1964) tend to value loyalty and money over career specifics. Gen X (Born between 1965 to 1980) values ownership and autonomy. Millennials (born 1981 to 1996) value innovation, collaboration, freedom, experiences and creativity. Gen Z (Born between 1997 to 2012) values progressive equality, conscious consumerism, activism and pragmaticism."
So if the current and advancing Gen Z buying consideration, puts their social conscience at the heart of the thought process, then for a company to grow, adapt and thrive having benefits within your organisation or brand that goes far beyond a simple transaction is going to be an important piece of the puzzle. Cultural branding allows you to create a loyal following. A loyal following in 2022, generates an unlimited number more opportunities than the simple word-of-mouth transaction in the Gen Z and Millennial era.
As a result, some of the benefits of putting culture at the heart of your branding are:
A stronger brand identity that is more memorable and easier to recall. Creating a sense of community.
More effective marketing campaigns, as you can target specific groups of people based on their cultural characteristics. Rather than just age and gender.
Improved employee retention rates as employees feel valued for who they are and not just what they do.
Increased sales as you can better understand your customers and tailor your offerings to match customer needs.
Greater profits, as you can charge higher prices, without losing customers.
Stronger relationships with suppliers, partners and customers as you all build trust through shared values.
A consistent and recognisable image, that isn't hidden behind a corporate veil.
The importance of taking a stance and understanding the impact.
There are many different representations of what defines "culture". The impact of your marketing team taking a stance on a topic that aligns with your cultural strategy is that you tend to alienate another group by default.
A Linkedin study on engagement opinions around posts that discussed "flexibility" is an example of this. In the study, the positive and negative engagements of a company mentioning flexibility were analysed and split into generational categories.
As we can see for Gen Z, flexibility is seen as an overwhelmingly positive aspect, but to a Baby boomer, the topic could alienate people.
The same can be seen across economic and social issues shared on Social Media channels.
Ultimately, If you're going to take a public stance on a divisive topic, such as politics, the environment or social justice issues, then you need to decide if you're doing that as you, or as your company.
If you're doing it yourself, then you'll have to accept that there will be backlash from some of your followers. But if you're doing it as your company, then you can use that as a way to connect with other companies and organisations that share your views. Culture is something that is constantly evolving.
As new generations enter the workforce, the workplace changes too.
Examples of Successful Cultural Branding Strategy
Without going over the same iconic brands such as Apple, Nike, Under Armour, Coca-Cola and Gym Shark, let's consider some of the successful brands in a local SME setting, achieving broader reach as a direct result of their focus on creating a cultural movement.
The Leeds-based bakery, with over 80k followers on Instagram, turned a PR nightmare into a cult brand opportunity after a customer sent a complaint to trading standards about the "illegal" US sprinkles they were using on products in the UK store. The company turned the whole thing into a positive, by being open about their passion and refusing to compromise on the quality of the product. The public banded together creating #sprinklegate where the company managed to turn the ordeal into a whole new sideline, working over the next few months to manufacture their own version of the sprinkles they wanted and would pass UK regulations.
Their foul-mouthed, and abusive customer posts on social media, is an example of how powerful and liberating a culture-focused approach can be.
Where most other business-to-consumer companies are slaves to their customer reviews, the Get Baked team earn more customers by berating the ones they don't like.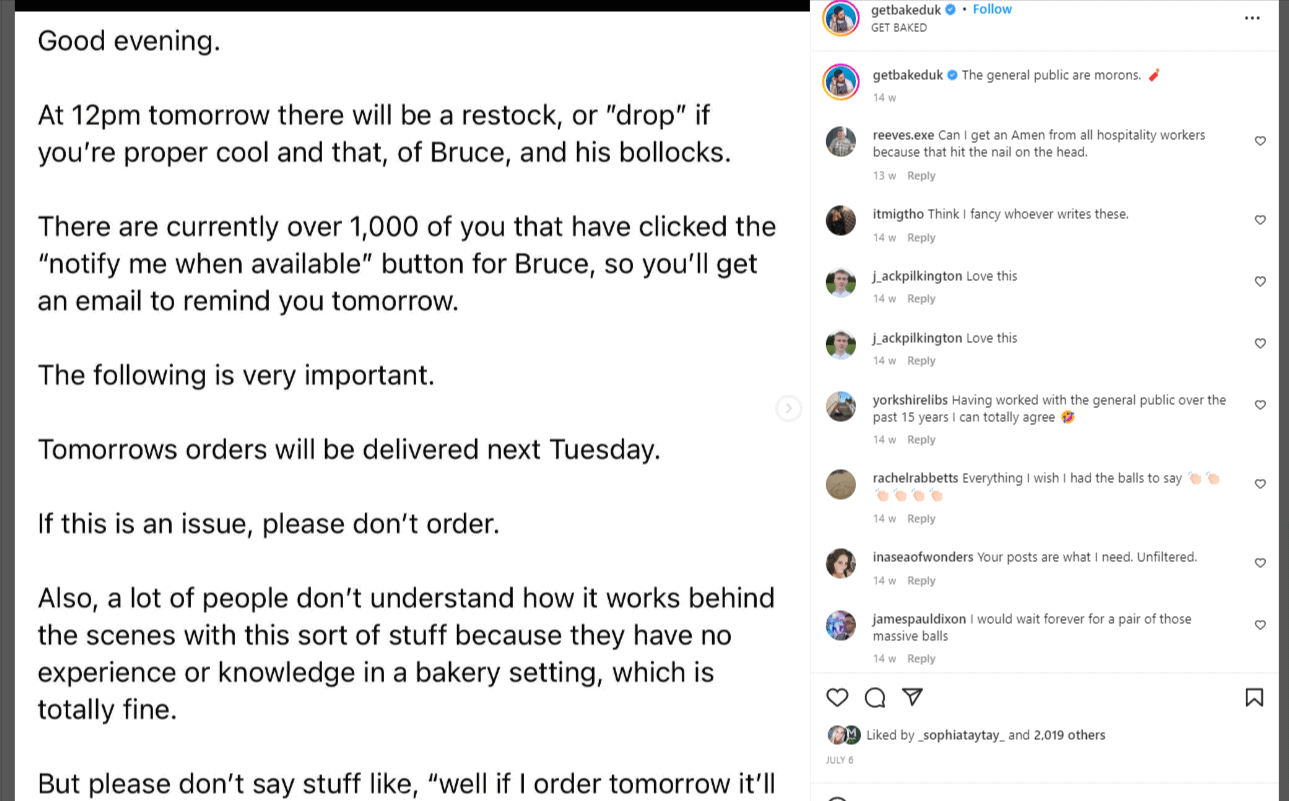 What underlines this approach is a high-quality product, a unique approach and a clear understanding of the target market. The owner, Rich Myers, demonstrates a clear passion for his produce, with an envious self-confidence and attitude that resonates with his followers in and out of the store. 
The combination is clearly a recipe for success (lazy and hideous pun intended).
Another Leeds success story, Tred is an eco-friendly fintech start-up that has launched a debit card that allows you to keep track of your carbon emissions through the transactions you make, with the option of offsetting any carbon emissions at the end of the month.
The company, having raised £1million through Crowdcube has a strong focus on engaging with its target market on the issues that resonate with the company's core focus.
With a globally growing concern and a clear recognition for data-led action on climate change, the company is the perfect example of right place, right timing, perfect strategy.
Breaking something so complex, into a tangible and actionable service isn't easy, we reached out to Tred to comment on their success. Eleanor Metcalf – Brand, Marketing & CX Lead at Tred had this to say about the culture at the organisation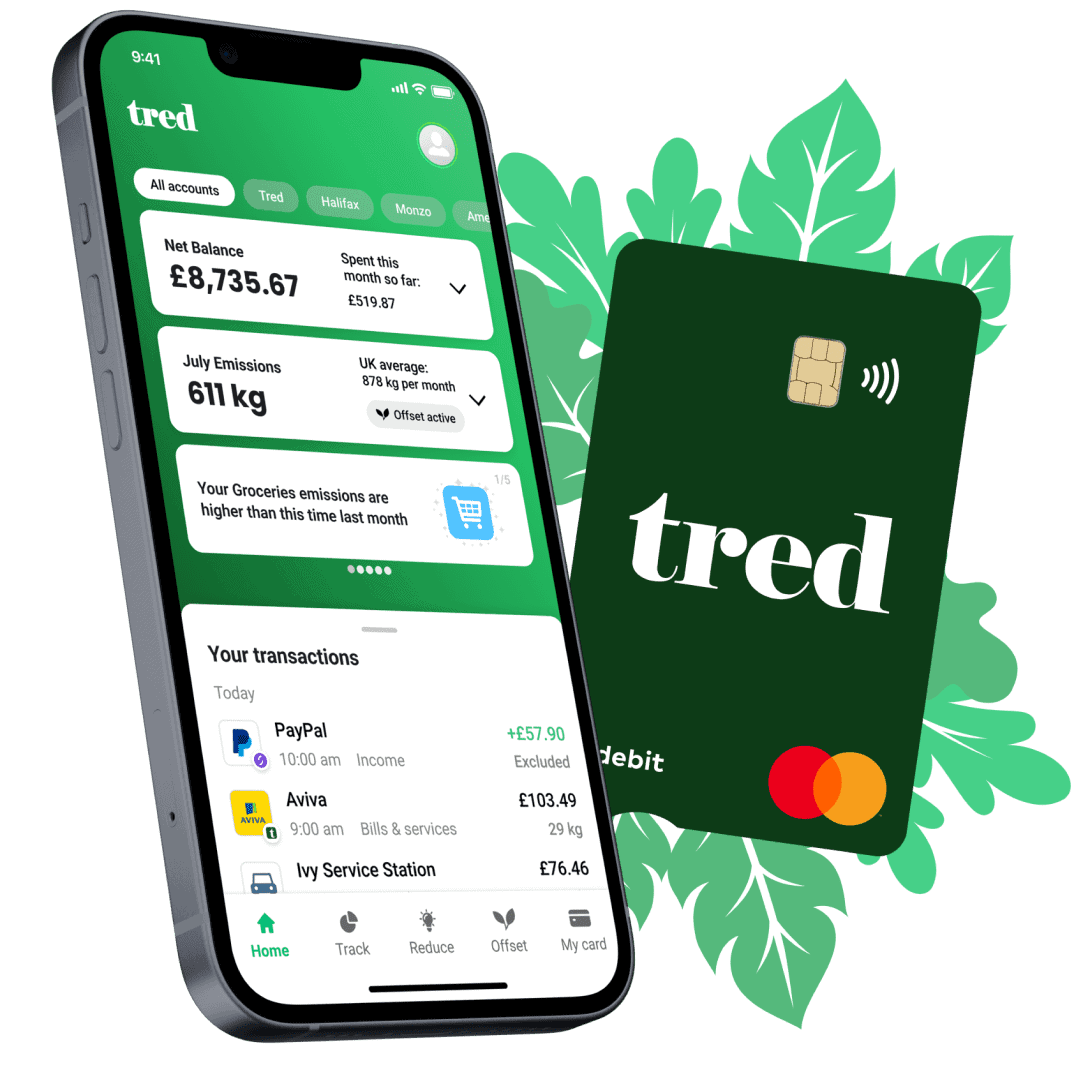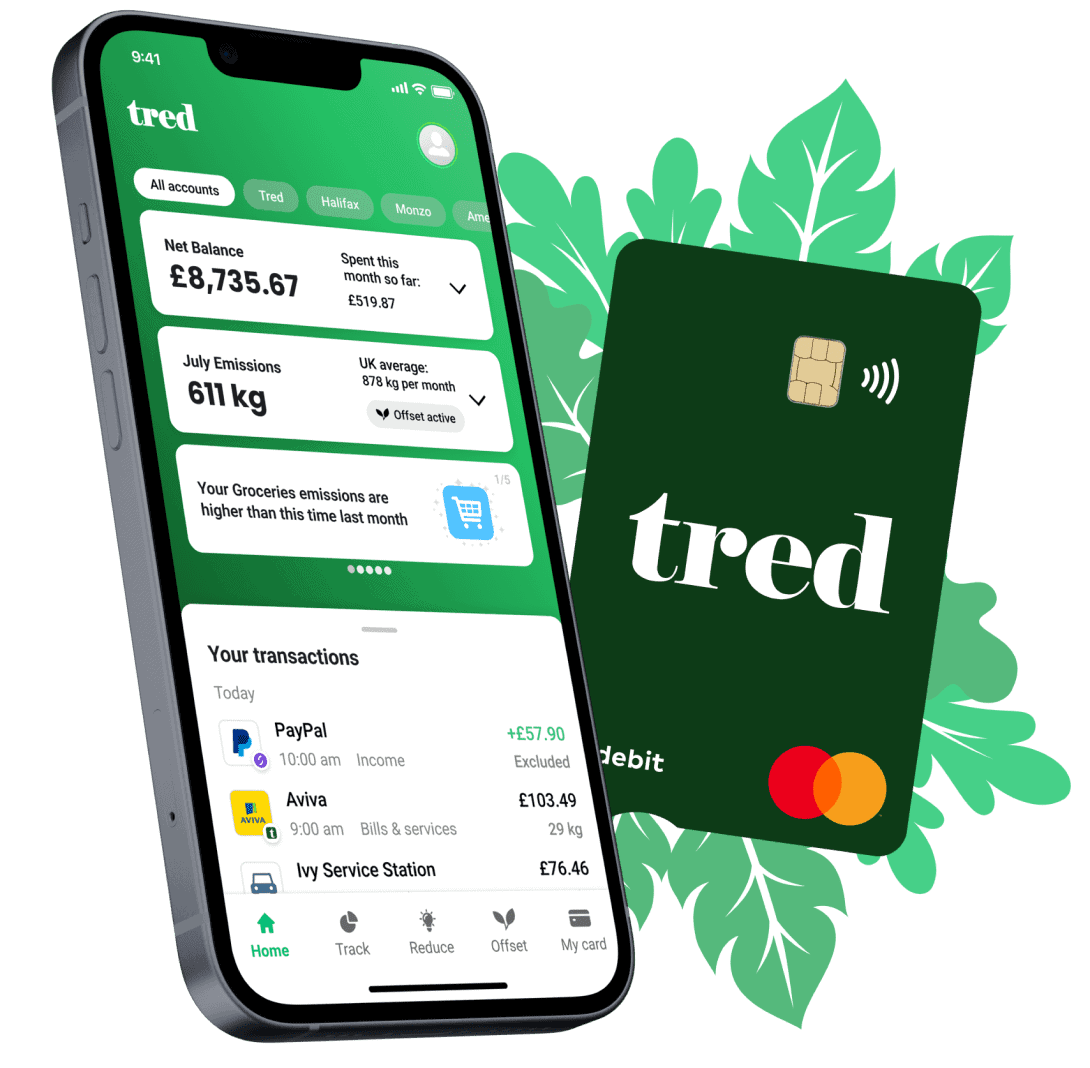 "At Tred we believe team culture is an essential part of our success: we established our team values early on and they're the first thing new starters are taken through in their onboarding when they join.
As a small team, it's essential that we all behave in a way that not only produces our best work, but that also aligns with our sustainability-focused mission and produces the best outcome for our customers and, ultimately, for the planet. For example, one of our values is about building 'a positive movement'.
Part of that is about fostering a positive team culture where we lift each other up and focus on finding solutions, not calling out problems. But it's also about offering a positive outlook to consumers who might feel weary and defeated by the prospect of climate change – inviting them to join us in a collective effort to make a positive difference."
Lucy & Yak
Lucy & Yak have built up a loyal and dedicated following based on their focus on an uncompromising environmentally focused clothing range, this creates an emotional connection alongside their approach to branding. With over 500k followers on Instagram and 50k on TikTok, the brand engages with its core customer base far beyond its original warehouse in Barnsley, Yorkshire.
Their focus on initiatives that create "positive changes" has been a strong central theme that continues to help the brand grow and gain loyal brand advocates that will support and promote them in everything they do.
This level of inspirational promotion can only be achieved through authentic branding and a commitment to a strong moral compass, this has led to the brand collaborating with celebrities and further strengthening its position in the market.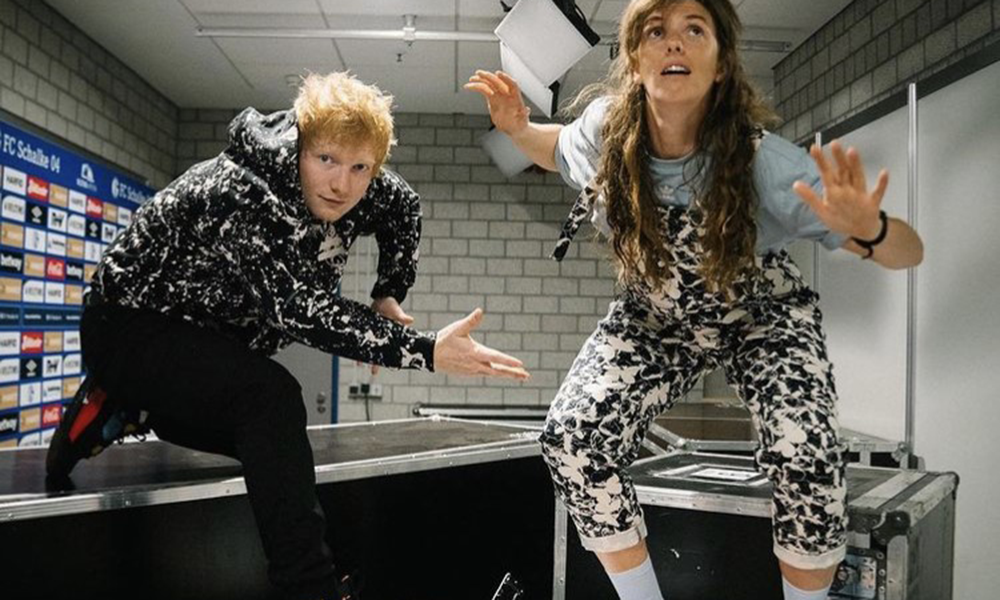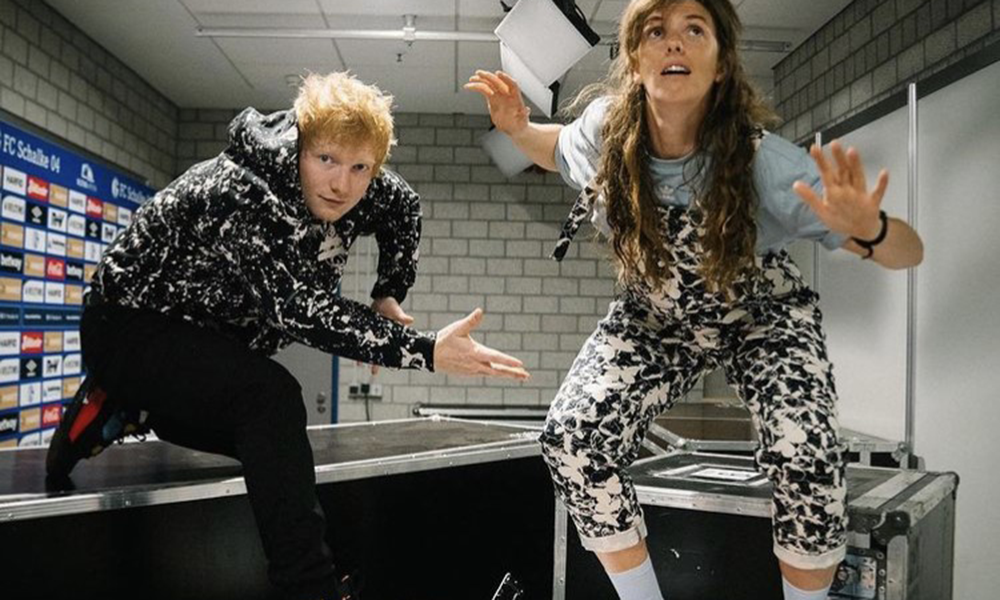 The brand has a strong social media presence and actively engages with its fans on multiple platforms, this level of interactivity helps the brand to create a personal connection with its audience and in turn, build trust. This is essential in today's market where consumers are looking for brands that align themselves with causes that are important to them.
Examples of damaged cultural branding – Brewdog
Brewdog is a Scottish craft brewery that has been in the headlines a few times for all the wrong reasons.
The company's CEO, James Watt, has been accused of sexual harassment and assault by staff members. The company has also been accused of creating a "culture of fear", with allegations of over-work, exploitation and bullying.
In addition to these scandals, Brewdog has also faced backlash for stealing marketing ideas from Job Interviews and agency pitches. Been accused of being transphobic, sexist, and upsetting animal activists.
At its core, Brewdog promotes ideals that focus on climate change, and better working conditions and part of the B corp movement. The issue with a brand that is continually overshadowed by the behaviours of its founders, is that it distracts from the Good the company is trying to achieve, which splits opinions and loses followers.
For us, it's a great example of how important it is to create a cultural brand that aligns with your own ideals.
***UPDATE***
Almost as soon as we wrote about Brew Dog Faux Pas, they score yet another own goal with their fake #MarketingforGood style PR stunts. The public backlash against the company has been overwhelming over their latest stunt. Just check out the headlines.
I mean they really take "Any PR is Good PR" as a mantra…
Five steps to start introducing a cultural branding strategy into your SME.
1. Define it.
What makes you passionate? Why do you work? Why did you start the company, or why do you work for it? Where do you find your joy? How do you want to be remembered? What legacy are you leaving behind?
Asking questions about what defines you and the culture of your organisation is an important first step. At Brand Ambition, we started with the idea of legacy. We decided that what we ultimately wanted our company to do was leave a positive legacy behind. Then we started to explore that out and make decisions about what that meant. We decided that the most important aspects of that meant firstly, supporting our clients to reach their ambitions and secondly, mentoring our employees into the best versions of themselves, regardless of how long they work with us.
Download our Cultural Branding Strategy Board
To help you put together your own defined Cultural Branding strategy, we're giving away our Cultural Branding Strategy Board. Simply click on the image to download the PDF, or get in touch and we'll email it to you.
The work on our Cultural Branding Strategy gave us focus, to create services such as Spark*, the SEO-first content and social media delivery service, that supports "digital skills for good" development in apprentices and graduates by ensuring their first interactions with client-facing marketing happen on campaigns that focus on leaving the world behind a better place.
2. Hire candidates based on culture first.
Skills in a lot of industries can be taught. But in a lot of industries, such as manufacturing and engineering trained skills are in short supply. So how do you overcome finding the right person, vs finding anyone that can just do the job?
The ongoing skills shortage makes it even more important to hire the right people. One of the business owners, Alex Beardsley of ABL Business I've had the pleasure of networking with always talked about how they were looking during the interview process to see if they were "ABL". They turned their company name "ABL" into a verb, to describe the people they wanted. The people that fit in with their corporate culture. The rules set around this were purposefully created to be inclusive but focused on finding the right people that shared their ideals commercially.
Our clients are entrepreneurs, marketing managers of SMEs, busy business owners and booming start-ups. We know that our clients need a marketing company that can just get stuff done, and that stuff might be anything in full digital marketing spectrum; Branding, Design, Advertising, Email, Website Development, SEO, PR, Social Media, Content Writing, Video Editing etc. So we hire multi-skilled and talented marketing professionals that have a proven commercial track record. Our PR and Content manager Megan, owned and was a successful doughnut slinger and cult coffee shop owner before coming to work with us. Our first apprentice Amara came to us with a desire to learn marketing after obtaining a 1st Class honours degree in Law.
3. Reinforce your culture from the inside out.
Staff benefits. Staff away days. Staff nights out. Is your culture built around casual benefits, or tied to your core values? I was lucky enough to attend sessions with Culco. a culture-first peer networking group in Leeds. The focus of the discussions were sharing how culture could be made an everyday part of the companies sat round the table. The key was to start by defining what the culture was, then building it into the everyday.
Look at how the tone of voice is carried across internal and external communications. Are your brand values visible throughout the workspace? Do corporate events and team engagement encourage those core values? Do the staff benefit?
During the process of our own cultural brand strategy, we defined nine core values:
Family First.
Efficient Through Innovation.
People Before Profit.
Local Experts, Wordly Experience.
Planet Saving Digital Disruption.
Brutally Honest, Consistently Constructive.
Excite, Surprise, Delight.
Ignite the Fuse.
Explode Expectations.
Each one of these sits at the core of our actions. In the spirit of being brutally honest, this is of course marketing b**s**t. But, these core values also help guide our decisions on policies. We believe in putting Family first, so we developed a flexible working policy that works around people's families. We look at ways that we can grow the business profitably but focused on the people we employee first. We work under an agile methodology, that continually looks at improving the way we do things. We talk openly to clients and internally about the quality of our work, and then we find constructive ways to improve it. We always find ways to go beyond our client's expectations.
4. Celebrate it.
We all know that Linkedin is a cesspool of self-gratifying and celebratory posts. But, in this climate of noise, driven by social media, self-promotion is an important aspect of cultural branding.
The point of creating a cultural brand is to ultimately generate a loyal and growing customer base, that does your marketing for you. To do this, you need to build loyal followers by using considered communication that is led culture first.
So once defined, you can explore the meaning behind your values. You can get closer to your target market through shared experiences of the things you care about. Whether, that is the love of a local football team, a shared hatred of certain food groups or the celebration of businesses and people like you. Celebrating your culture across social media, your website, advertising, PR and wherever else your target market consumes their news, drives engagement and purpose.
Engagement creates a considered and structured loyal following. A loyal following creates self-appointed brand ambassadors. Brand Ambassadors spread your core messages far and wide, creating more engagement and followers.
5. Involve others, and continually refine it. Consistently.
Culture is a constant evolution, like a lot of things in business, it can't be implemented and forgotten about.
To truly generate a culture-first attitude, you need to let it evolve with those that experience it every day. Your employees and customers need should have a voice, allowing the brand to continually evolve with respect to the views originally set out.
This might look like a monthly meeting to discuss existing and new ways to reinforce the cultural strategy. It might be regular staff surveys, that allow for anonymous feedback. It could be empowering employees to engage with one another on their hobbies and interests, a staff day focused around helping the environment or supporting a charity that aligns with your brand.
If you're not sure where to get started with Culture, I attended Culco workshops in Yorkshire, that provided a clear insight into how other businesses approach to culture, how they engage with their staff and customers on their values and how we can work together as business leaders to implement a Culture first approach.
Here is our endorsement of the course…
Don't forget to download your Free Cultural Branding Strategy Board.
In case you missed it,
Download your Free Cultural Branding Strategy Board by clicking on the image. This will download a PDF, simply follow the points and get to work creating your very own Cultural Branding Strategy.